Nebraska One Box Pheasant Hunt Celebrates 60 Years
May 31, 2023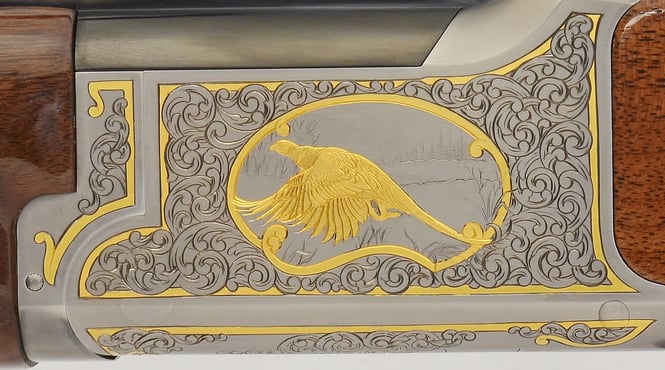 Each year during the One Box Pheasant hunt a charity auction is hosted to benefit the youth shooting
sports program, the One Box Habitat program, the shooting club facility, and local scholarships. Teams
participating in the hunt make donations of many items such as new guns, original art, and guided
hunting trips to help raise money. Since this year was the 60th anniversary of the Nebraska One Box
Pheasant Hunt, the event organizers decided to do something special and they contacted Baron Enraging to
commission a one of kind Citori Shotgun.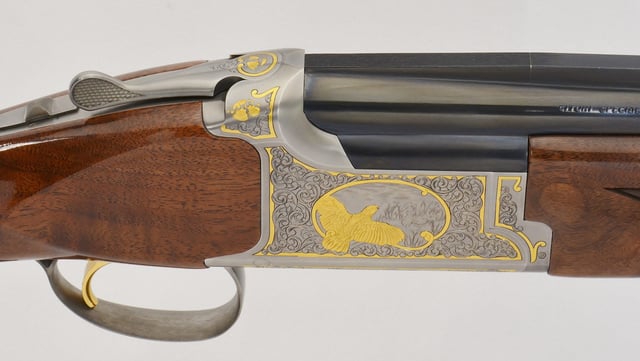 Over the years Baron Engraving and Nebraska One Box Pheasant Hunt have worked together on
multiple projects including a limited production run of 100 shotguns celebrating the organization's 50th
anniversary.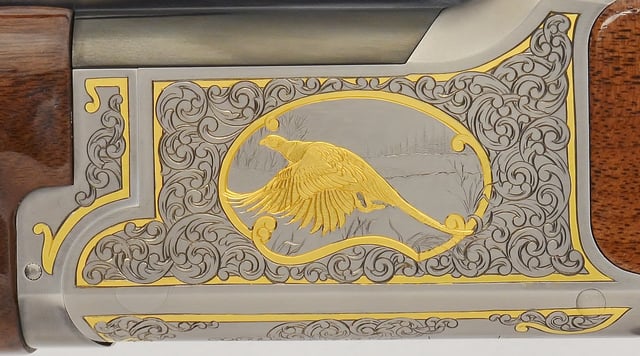 This time around to celebrate the 60th Anniversary the decision to create a one of kind gun
Citori Shotgun was made. The artisans at Baron started by hand engraving all sides of the gun's receiver.
This included adding pheasants on both sides of the gun. They then went back and used 18 kt gold in select
locations to highlight the pheasants and decorative borders. The bottom features more hand
engraving, as well as the Nebraska One Box Pheasant Hunt 60th Anniversary logo highlighted in 18 kt gold
plating. The result was a stunning shotgun that raised $26,000 when auctioned off.
To find out more about the Nebraska One Box Pheasant Hunt and all the great things they do visit their website.