Honoring Our Veterans Today and Everyday
May 31, 2023
For 100 years, the Tomb of the Unknown Soldier has served as the heart of Arlington National Cemetery.
As a sacred memorial site and the grave of three unknown American service members, the Tomb connects visitors with the legacy of the United States armed forces throughout the nation's history. It stands as a people's memorial that inspires reflection on service, valor, sacrifice, and mourning. Since November 11, 1921, the Tomb has provided a final resting place for one of America's unidentified World War I service members, and Unknowns from later wars were added in 1958 and 1984.
The images shown here represent a special project we worked on with Iron Valley Supply to honor the 100th Anniversary of the Tomb of the Unknown Soldier. Both parties involved went to painstaking lengths to design and produce a commemorative firearm that was worthy of honoring one of this country's most significant monuments.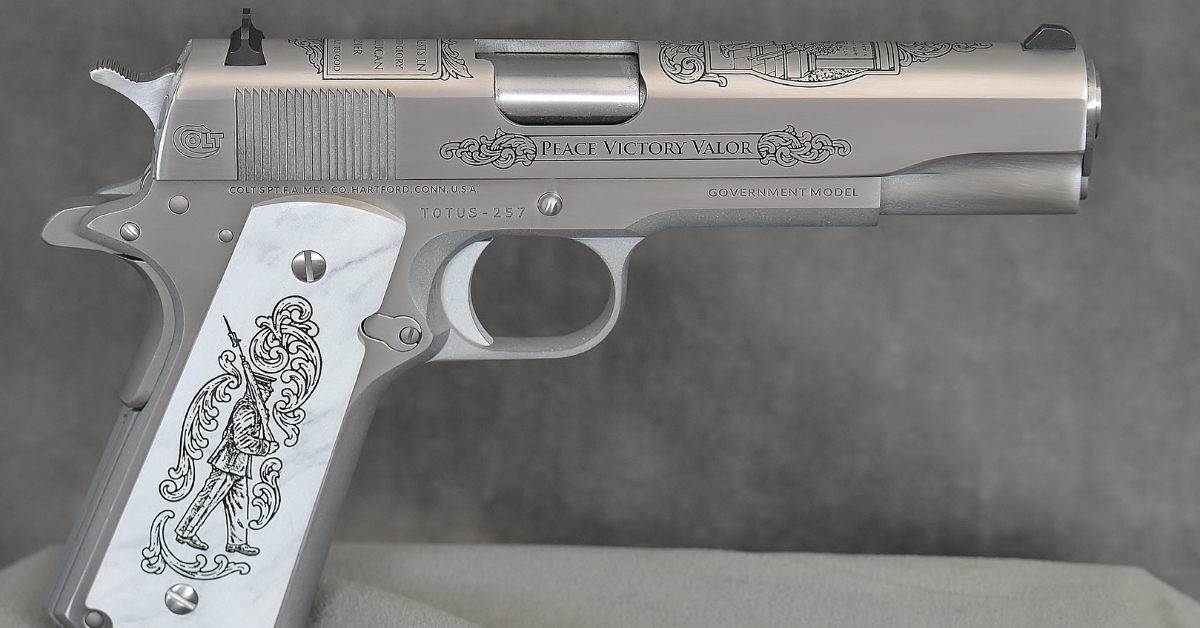 From the start, Colt agreed to create specialized serial numbers for each of the guns made for this project. When signing onto this project the team at Baron began by doing a deep dive into everything about the tomb.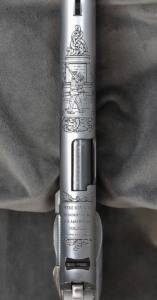 The art department created sketches and designs based on key features and text that appear on the monument itself. "Peace, victory, valor" are three words that appear prominently on the tomb, so they are echoed on the right side of the slide of every gun.
The top of the slide features the monument's infamous quote "HERE RESTS IN HONORED GLORY AN AMERICAN SOLDIER UNKNOWN BUT TO GOD."
Additionally, the highly revered Honor Guard Sentinels that are entrusted and dedicated to guarding the tomb 24 hours a day seven days a week in all seasons and types of weather appear in several places on these guns including the top of the slide and on both grips.
When designing this gun, the team at Baron tried to pay attention to every possible detail so that all aspects of the monument were somehow incorporated into the finished product. We even went so far as to use photos of the actual Yule Marble that monument to create the pattern on the grips.
Overall, we hope that the Stainless-Steel Colt 1911 Classic we created is a classy and fitting tribute to what is undoubtedly a truly iconic American monument that means so much to so many. Everyone here at Baron is honored to have been a part of this project and to have had the privilege of creating something to pay homage to the Tomb of the Unknown Soldier. From the initial designs through prototyping and even during production of the final firearms we all are humbled to be part of honoring the now 100-year-old memorial.