Conservation Spotlight – Thanksgiving and the National Wild Turkey Federation
May 31, 2023
God, Family, Country and Conservation.
Imagine Thanksgiving without turkey. At the first Thanksgiving, the wild turkey was the center of the feast, but by 1970 wild turkey populations were at an all-time low. Thanks to the National Wild Turkey Federation (NWTF), its volunteers, partners and state wildlife agencies, wild turkeys once again are thriving.
At Thanksgiving, Baron Engraving's team of skilled engravers are thankful for all our conservation partners. We are proud to work closely with them to ensure their success in their fundraising goals.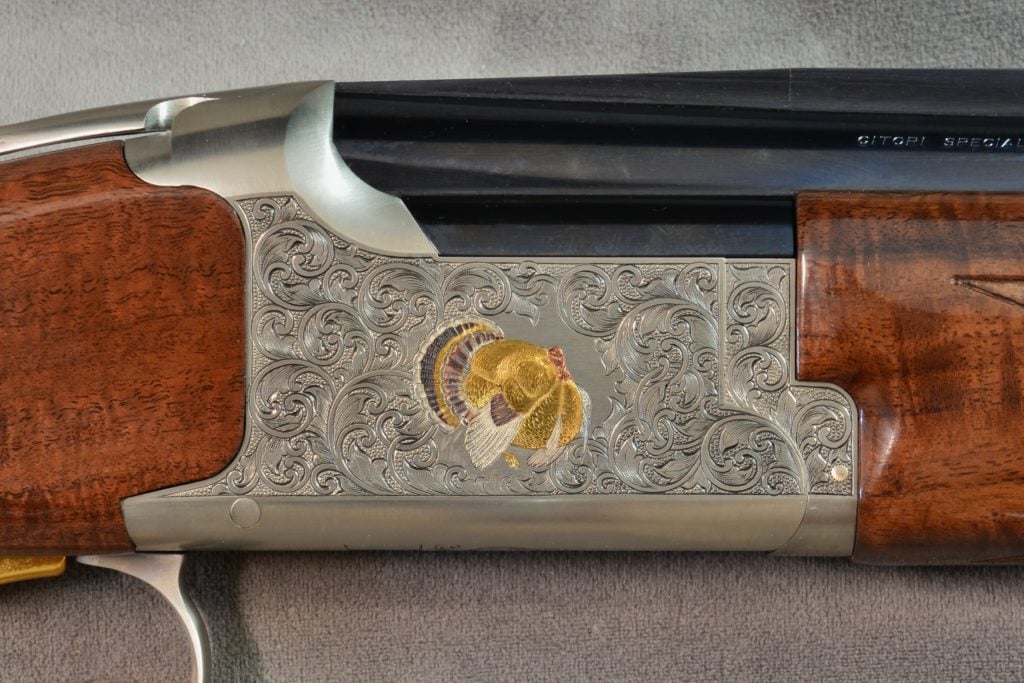 Save the Habitat. Save the Hunt.
The 10-year initiative of the NWTF, to save wild turkey habitats and then the hunt so many Americans consider an integral part of their Thanksgiving tradition, is what inspired the production of these quality firearms. And in their continued efforts, the NWTF hopes to: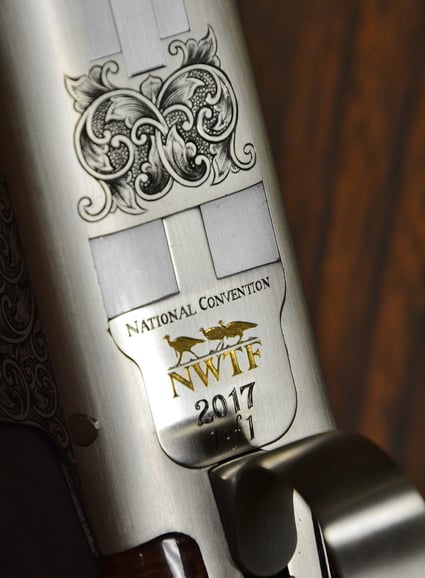 1. Conserve or enhance 4 million acres of critical wildlife habitat
The NWTF brings focus to their conservation delivery by identifying areas of habitat that provide the most positive impact for wildlife.
2. Recruit 1.5 million hunters
The NWTF is securing the future of the North American Model of Wildlife Conservation by increasing the number of hunters, who pay for 80% of wildlife conservation through excise taxes on guns, ammunition and more.
3. Open access to 500,000 additional acres for hunting
Because lack of access to hunting lands is a main reason people stop hunting, the NWTF works to ensure there's opportunity for everyone to find a place to go.
To help, Baron works closely with the NWTF to develop great products that are sold at their events and auctions to raise money to fund their efforts. We also proudly donate our services each year to enhance a special one-of-a-kind Browning Citori Gran Lightning for live-auction at the NWTF's National Convention.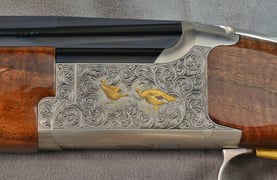 This shotgun was hand engraved by Baron master engraver Rob Bunting for the 2017 National convention. It features a Merriam's turkey in full strut highlighted by Silver, Copper and 24kt Gold plating on the right side, a pair of Jakes on the left side and the words, National Convention, NWTF, 1 of 1 on the bottom of the receiver.
You can learn more about our engraving process here.